Imagine the magic of combining Green Crack and Chemdawg into one potent sativa wonder. This concoction beautifully marries Green Crack's energizing effects with the chill vibes of Chemdawg. As you take a whiff, you'll catch the vibrant notes of citrus, a touch of skunk, and a hint of diesel. This strain strikes a perfect equilibrium, gifting you with a euphoric and imaginative high, followed by a soothing body calm. It's your go-to for getting things done during the day or winding down after a bustling one.


Sativa: THC-A | THC-JD | THC-P

Looper XL Live Resin Disposable 3g Features:

| | |
| --- | --- |
|  Capacity: | 3G (3000mg) |
| Battery Capacity: | Integrated Rechargeable |
| Cannabinoid: | THC-A + THC-JD + THC-P |
| Concentrate: | Live Resin |
| Heating Element: | Ceramic Coil |
| Firing: | Draw-Activation |
| Battery Indicator: | LED Life Indicator Light |
| Charging: | Type-C Port |

Rechargeable:

The device has a built-in USB-C port for fast charging.

Certificate of Analysis (COA)

Green Crack X Chemdrawg - Looper Live Resin XL

Warning: Consuming this product can expose you to chemicals including bata-myrcene, which is known to the state of California to cause cancer and D9-Trtrahhydrocannabinol, which is known to the State of California to cause birth defects or other reproductive harm.
We will ship your order within 1-2 business days. You should receive your Delta Cloudz within 3-7 business days after your order is processed, depending on your location. We only ship within the Continental United States.
We offer returns or exchanges within seven days of receiving your order as long as the product is unused. Click here to request a return or exchange.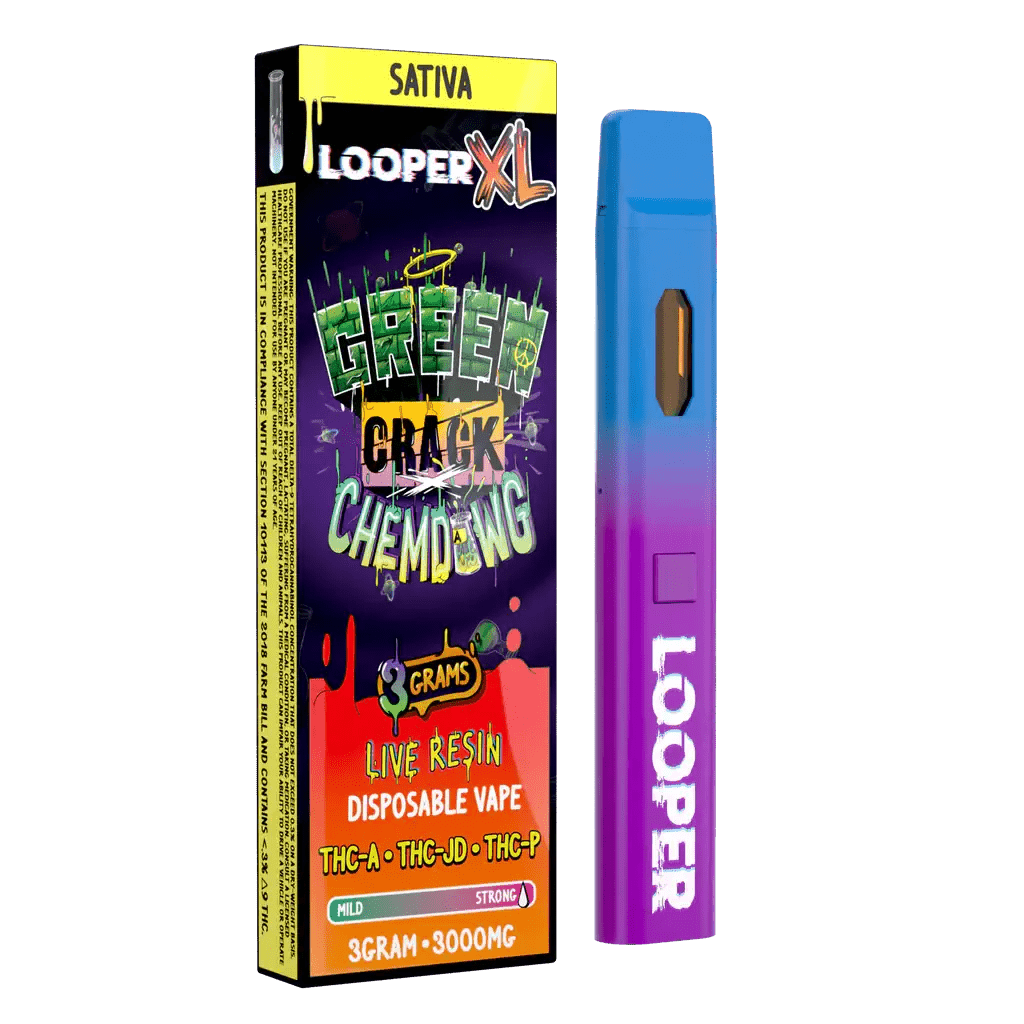 Green Crack X Chemdrawg - Looper Live Resin XL Disposable