Savor the scrumptiousness of strawberries with our 300MG gummy belts! Infused with a powerful D11 - D9 - THC-P blend, they're your ticket to a mood boost and morning readiness. Hidden Hills Club employs cutting-edge cryo infusion for ultimate strength.

Unveil 10 x 300mg Belts in each backpack pouch, summing up to an impressive 3000mg. Elevate your day with Hidden Hills Club!

Certificate of Analysis (COA)

WARNING: Do not use this product before driving or operating machinery. The FDA has not evaluated this product to diagnose, cure, mitigate, treat, or prevent diseases.
We will ship your order within 1-2 business days. You should receive your Delta Cloudz within 3-7 business days after your order is processed, depending on your location. We only ship within the Continental United States.
We offer returns or exchanges within seven days of receiving your order as long as the product is unused. Click here to request a return or exchange.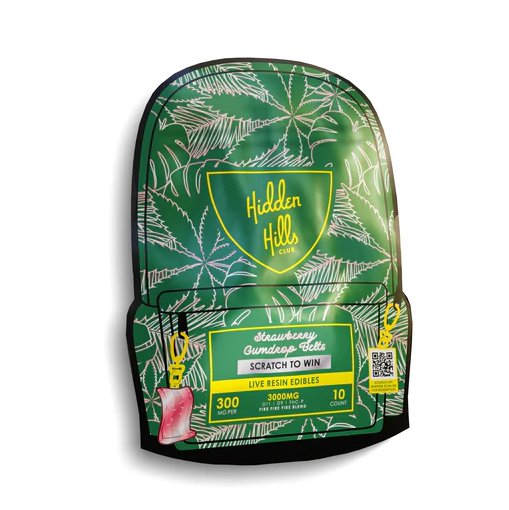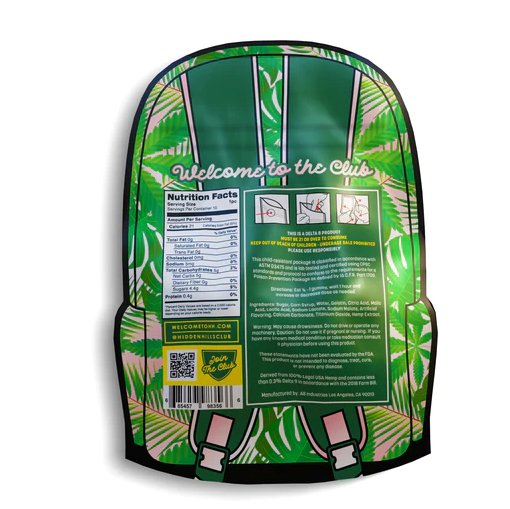 Strawberry Gumdrop Belts - Hidden Hills 3000mg Gummies