Skywalker is the result of blending Mazar, a classic indica strain, with Blueberry. This hybrid strikes a perfect balance, offering a gentle body buzz that leans toward the relaxing effects of indica. It's the kind of high that eases you into relaxation, melting away stress and concerns. As you take a hit, you'll taste the sweetness of citrus, but as you exhale, there's a hint of pepperiness that's hard to miss. With a bit of Skywalker, you'll be on a journey to a distant galaxy of tranquility.


Indica: THC-P | THC-O | HHC

Looper Melted Series Live Resin Vape Cartridge 2G Features:

| | |
| --- | --- |
|  Capacity: | 2G (2000mg) |
| Cannabinoid: | THC-P | THC-O | HHC |
| Concentrate: | Live Resin |
| Heating Element: | Ceramic CCELL |
| Connection: | Threaded 510 |

 

Certificate of Analysis (COA)

Skywalker - Looper Melted Series Cart

Warning: Consuming this product can expose you to chemicals including bata-myrcene, which is known to the state of California to cause cancer and D9-Trtrahhydrocannabinol, which is known to the State of California to cause birth defects or other reproductive harm.
We will ship your order within 1-2 business days. You should receive your Delta Cloudz within 3-7 business days after your order is processed, depending on your location. We only ship within the Continental United States.
We offer returns or exchanges within seven days of receiving your order as long as the product is unused. Click here to request a return or exchange.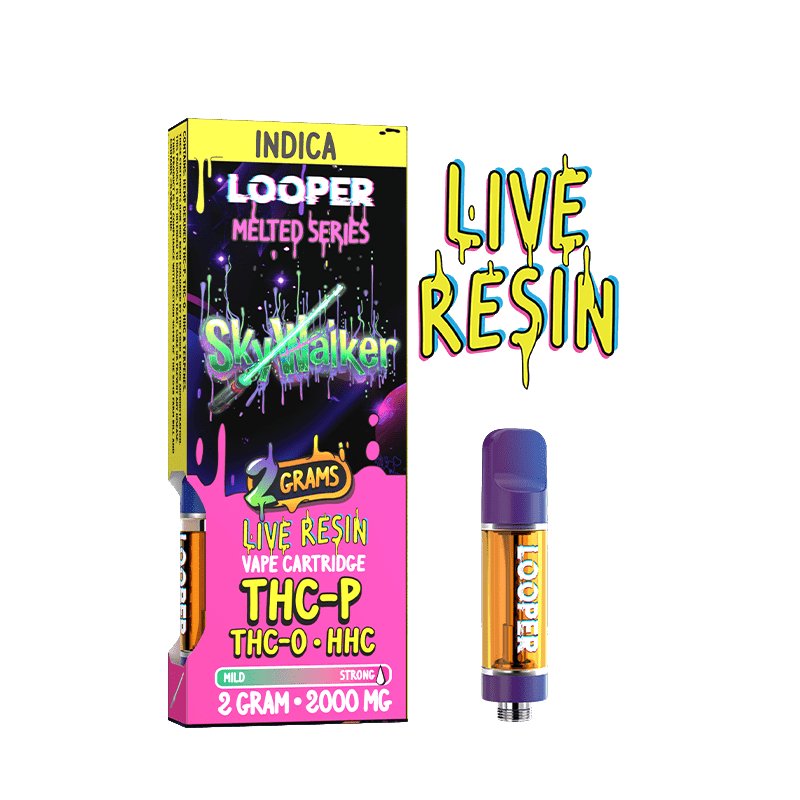 Skywalker - Looper Melted Series Cart