Indulge in a sensory experience like never before with the ELF THC Telerin Blend – a revolutionary combination of Delta 8, Delta 9, Delta 10, Delta 11, and the potent THC-P. Specifically crafted for enthusiasts seeking the epitome of potency, this blend promises an unparalleled potency with the inclusion of THC-P, known to bind to CB1 receptors in the brain 33 times more than conventional THC.


Flavor Profile: Indulge in the captivating blend of Raspberry and Vanilla with a hint of Skunk in ELF's newest disposable vape offering. Meticulously crafted with a synergy of Hybrid Delta 9, Delta 10, Delta 11, and THCP, it promises a delightful and balanced vaping experience. Compact and ready for every adventure, ELF ensures every inhale is as tantalizing as the last.

Features:

5g Device: A robust 5-gram device to ensure prolonged enjoyment.
Transparent Window: Thoughtfully designed with a liquid reservoir window, users can keep track of the remaining liquid, ensuring they're never caught off guard.
Luxurious Packaging: Presented in a magnetic box, its elegant design is a testament to the premium quality of the ELF THC disposable. The striking packaging is not just a treat for the eyes but also guarantees the authenticity and high-end nature of the device.

Get ready to elevate your vaping experience to a level you've never encountered. With the ELF THC Telerin Blend, you're not just vaping; you're getting ELF'Ed Up!

Specifications:

Volume: 5 Grams
Type: Disposable / Rechargeable battery USBC

Certificate of Analysis (COA)

Raspberry Vanilla Skun - ELF THC Telerin Blend Disposable 5G COA
We will ship your order within 1-2 business days. You should receive your Delta Cloudz within 3-7 business days after your order is processed, depending on your location. We only ship within the Continental United States.
We offer returns or exchanges within seven days of receiving your order as long as the product is unused. Click here to request a return or exchange.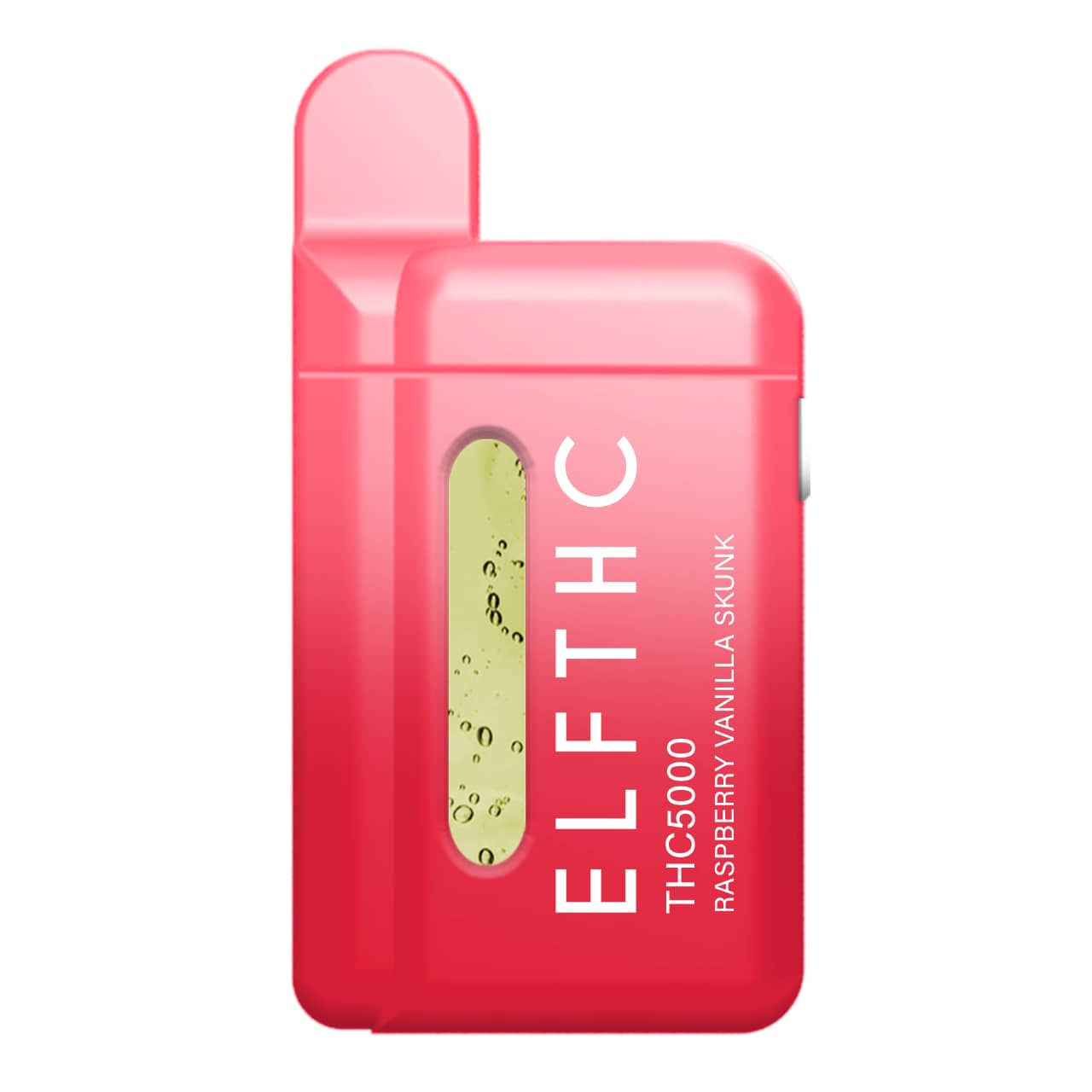 Raspberry Vanilla Skunk - ELF THC Telerin Blend Disposable 5G