Lemonz & Cherriez - Backpack Boyz Disposable Vape | HHC - THCA - THCP
View full details
Unveil a new realm of flavor with Backpack Boyz's Liquid Diamond Live Resin Disposable Vape in the tantalizing Lemonz & Cherriez flavor. This top-tier vape combines an exclusive blend of HHC, THCA, and THCP, delivering a transcendent vaping experience.

Key Features:

Potent Cannabinoid Fusion: Our Liquid Diamond Live Resin is enriched with a unique combination of HHC, THCA, and THCP, providing a profound, high-quality vaping sensation.
Exquisite Lemonz & Cherriez Flavor: Enjoy a burst of zesty lemon intertwined with the sweet, deep notes of cherries, crafting a flavor profile that's both refreshing and rich.
High-Potency Formula: Each vape is pre-filled with a substantial 3500mg (3.5G) of our premium resin blend, ensuring lasting enjoyment and consistent potency.
Advanced Pre-Hitting Feature: Our disposable vape is equipped with a pre-hitting function that warms the resin to the ideal temperature for seamless, flavorful vapor every time.
Ergonomic Design for On-the-Go: Designed for convenience and portability, this sleek vape fits effortlessly into your lifestyle, perfect for vaping anytime, anywhere.
Commitment to Quality: Backpack Boyz upholds the highest standards in product quality and safety. Our vapes undergo stringent testing processes to ensure you receive the best possible experience.

The Backpack Boyz Lemonz & Cherriez Liquid Diamond Live Resin Disposable Vape is a masterpiece of flavor and technology, offering a deluxe vaping journey that's unmatched. Ideal for those seeking a sophisticated and exhilarating vape experience.

Certificate of Analysis (COA)

Lemonz & Cherriez - Backpack Boyz Disposable Vape COA

Caution: Consuming this product can expose you to chemicals including beta-myrcene, which is known to the State of California to cause cancer and Δ9-Tetrahydrocannabinol, which is known to the State of California to cause birth defects or other reproductive harm.
We will ship your order within 1-2 business days. You should receive your Delta Cloudz within 3-7 business days after your order is processed, depending on your location. We only ship within the Continental United States.
We offer returns or exchanges within seven days of receiving your order as long as the product is unused. Click here to request a return or exchange.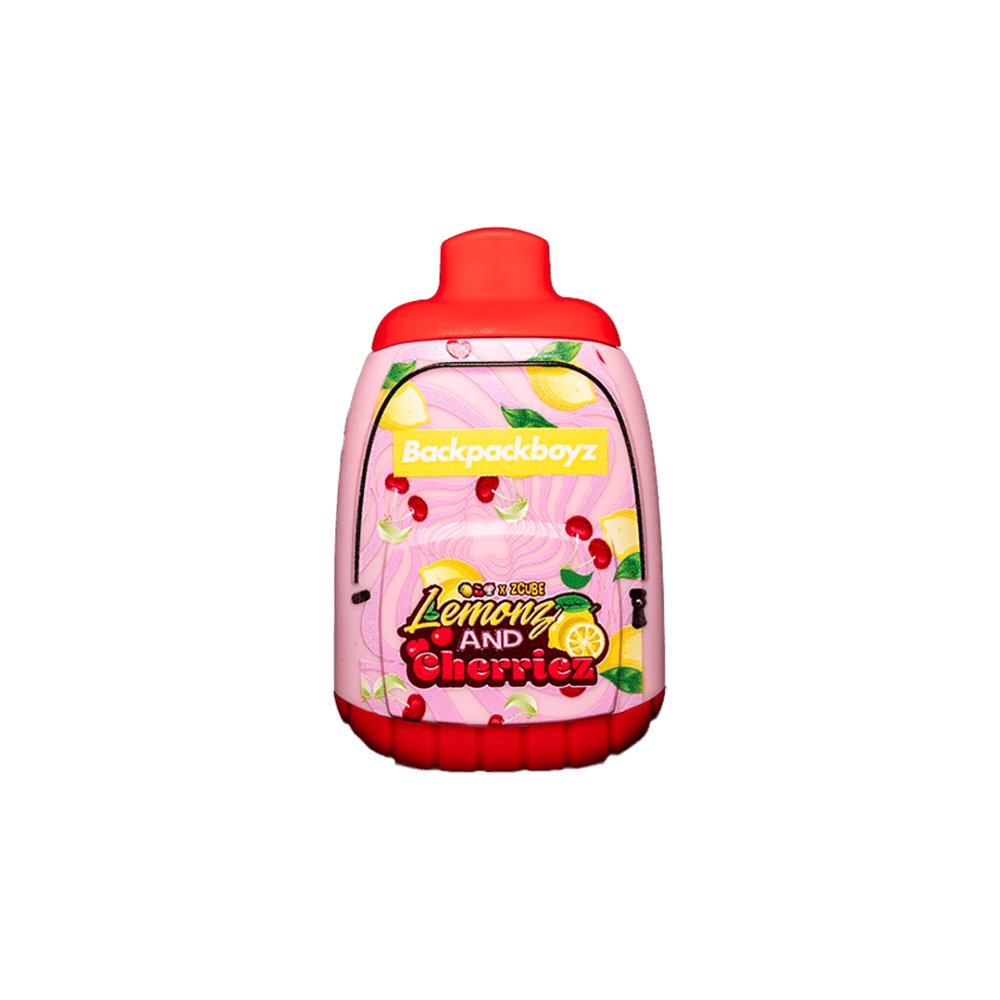 Lemonz & Cherriez - Backpack Boyz Disposable Vape | HHC - THCA - THCP