Meet Hardcore OG – a seriously potent Indica-dominant strain that doesn't hold back on delivering a knockout punch of effects. This one's for the warriors, as it brings a deep, soothing relaxation that can easily lead to a state of blissful tranquility. If you're up against stress, pain, or insomnia, Hardcore OG steps up as your ally, dissolving tension and wrapping you in a profound sense of calm that's simply unmatched.


Indica: THC-A | THC-B | THC-P

Looper XL Live Resin Disposable 3g Features:

| | |
| --- | --- |
|  Capacity: | 3G (3000mg) |
| Battery Capacity: | Integrated Rechargeable |
| Cannabinoid: | THC-A + THC-B + THC-P |
| Concentrate: | Live Resin |
| Heating Element: | Ceramic Coil |
| Firing: | Draw-Activation |
| Battery Indicator: | LED Life Indicator Light |
| Charging: | Type-C Port |

Rechargeable:

The device has a built-in USB-C port for fast charging.

Certificate of Analysis (COA)

Hardcore OG - Looper Live Resin XL

Warning: Consuming this product can expose you to chemicals including bata-myrcene, which is known to the state of California to cause cancer and D9-Trtrahhydrocannabinol, which is known to the State of California to cause birth defects or other reproductive harm.
We will ship your order within 1-2 business days. You should receive your Delta Cloudz within 3-7 business days after your order is processed, depending on your location. We only ship within the Continental United States.
We offer returns or exchanges within seven days of receiving your order as long as the product is unused. Click here to request a return or exchange.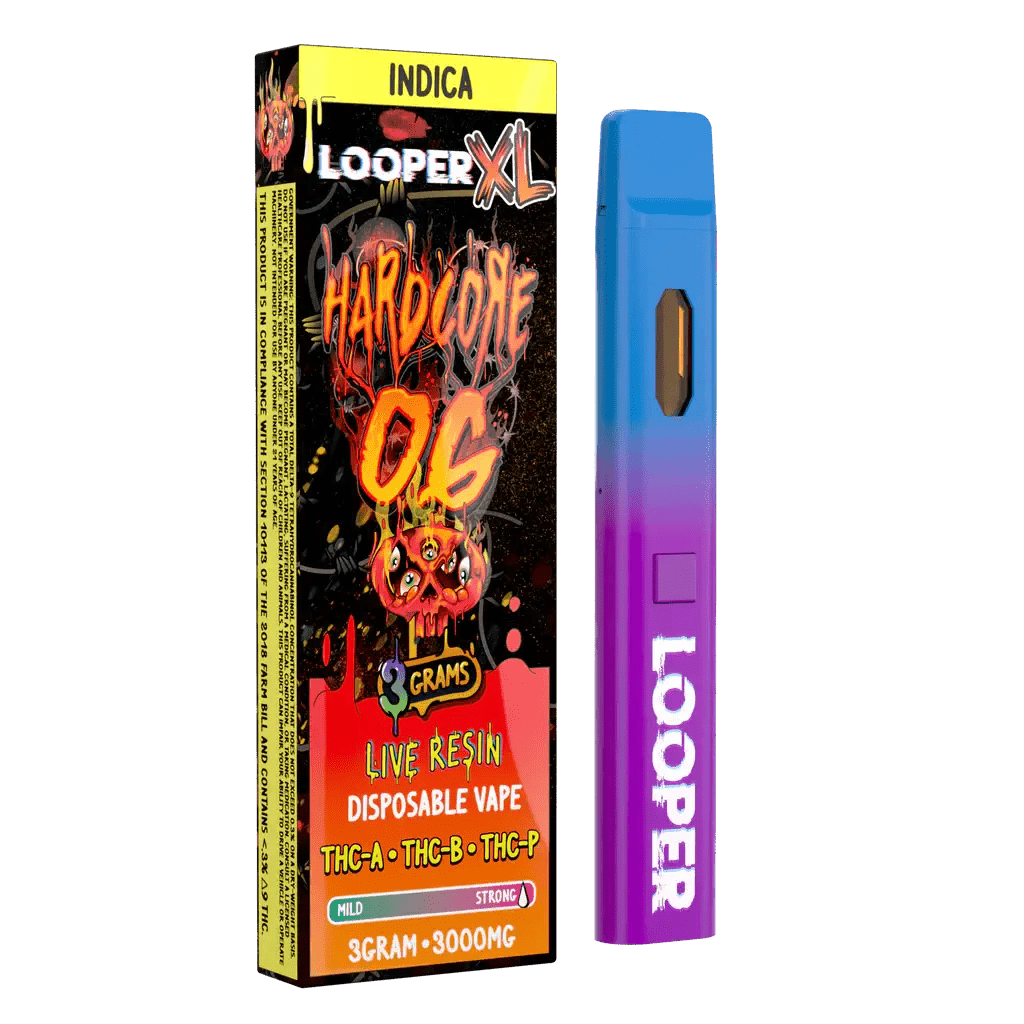 Hardcore OG - Looper Live Resin XL Disposable