Mendo Purps and Skunk #1 joined forces to create a true indica superstar called Grape Ape. It's not only great for sleep but also brings a sense of well-being to both your body and mind. Say goodbye to stress and anxiety as you dive into the relaxing world of Grape Ape. As you might expect, it smells and tastes like grape juice or grape-flavored bubble gum, with a touch of skunky hints when you exhale.s.


Indica: THC-P | THC-B | THC-H

Looper Lifted Series Live Resin Vape Cartridge 2G Features:

| | |
| --- | --- |
|  Capacity: | 2G (2000mg) |
| Cannabinoid: | HHC-P | D8 | THC-P |
| Concentrate: | Live Resin |
| Heating Element: | Ceramic CCELL |
| Connection: | Threaded 510 |

 

Certificate of Analysis (COA)

Grape Ape - Looper Lifted Series Cart

Warning: These statements have not been evaluated by the Food & Drug Administration. This product is not intended to diagnose, treat, cure or prevent any disease. This product is in compliance with section 10113 of the 2018 farm bill and contains <0.3% Delta 9 THC.
We will ship your order within 1-2 business days. You should receive your Delta Cloudz within 3-7 business days after your order is processed, depending on your location. We only ship within the Continental United States.
We offer returns or exchanges within seven days of receiving your order as long as the product is unused. Click here to request a return or exchange.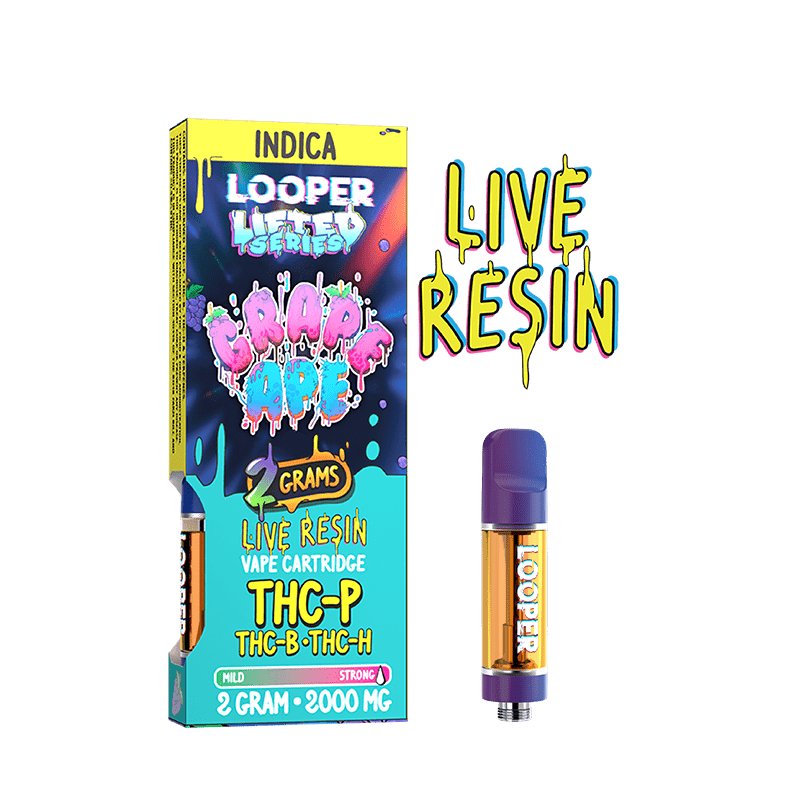 Grape Ape - Looper Lifted Series Cart