Blue Gushers is the result of blending Triangle Kush and Gelato #41, a duo of fantastic strains. The name is a nod to those nostalgic gummy candies from our childhood. This strain brings a fruity, juicy, and slightly sweet-sour flavor. The high starts with a gentle buzz in the mind that gradually spreads from head to toe, wrapping you in a cozy, fuzzy sensation. It's more about relaxation than sleepiness, making it a perfect choice for any situation.


Hybrid: THC-P | THC-A | HHC

Looper Lifted Series Live Resin Vape Cartridge 2G Features:

| | |
| --- | --- |
|  Capacity: | 2G (2000mg) |
| Cannabinoid: | THC-P | THC-A | HHC |
| Concentrate: | Live Resin |
| Heating Element: | Ceramic CCELL |
| Connection: | Threaded 510 |

 

Certificate of Analysis (COA)

Blue Gusherz - Looper Lifted Series Cart

Warning: These statements have not been evaluated by the Food & Drug Administration. This product is not intended to diagnose, treat, cure or prevent any disease. This product is in compliance with section 10113 of the 2018 farm bill and contains <0.3% Delta 9 THC.
We will ship your order within 1-2 business days. You should receive your Delta Cloudz within 3-7 business days after your order is processed, depending on your location. We only ship within the Continental United States.
We offer returns or exchanges within seven days of receiving your order as long as the product is unused. Click here to request a return or exchange.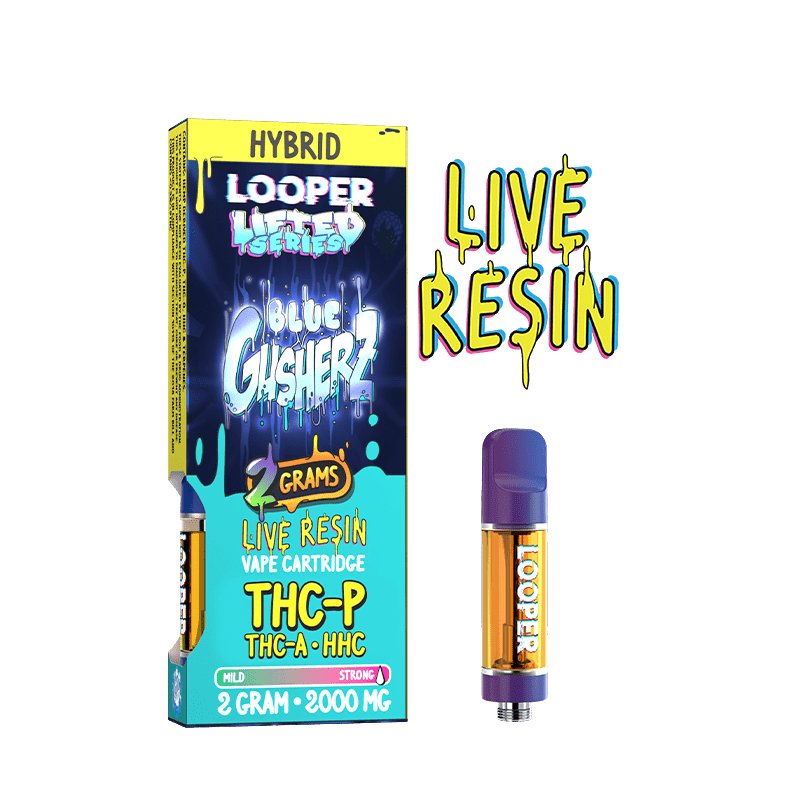 Blue Gusherz - Looper Lifted Series Cart