Black Cherry Gelato - Backpack Boyz Disposable Vape | HHC - THCA - THCP
View full details
Embark on a luxurious vaping journey with Backpack Boyz's Liquid Diamond Live Resin Disposable Vape, featuring the rich and indulgent Black Cherry Gelato flavor. This unique blend of HHC, THCA, and THCP offers an unparalleled experience, elevating both taste and potency to new heights.

Key Features:

Premium Blend: Our disposable vape is infused with a high-quality mix of HHC, THCA, and THCP, ensuring a potent and pure vaping session every time.
Decadent Black Cherry Gelato Flavor: Savor the deep, sweet notes of black cherry mingled with the creamy, smooth taste of gelato, creating a symphony of flavors for your palate.
Highly Potent: Pre-filled with a generous 3500mg (3.5G) of our exclusive live resin blend, this vape is designed for lasting use and consistent strength.
Innovative Pre-Hitting Function: Equipped with a state-of-the-art pre-hitting feature, our vape primes the resin for ideal vaporization, delivering a flawless hit from the very first draw.
Elegant and Portable Design: The sleek and discreet form factor of our vape makes it a perfect companion for on-the-go vaping, fitting effortlessly in your pocket or bag.
Quality and Safety First: At Backpack Boyz, we prioritize your well-being. Our products undergo stringent testing to ensure they meet the highest standards of purity and potency.

The Backpack Boyz Liquid Diamond Live Resin Disposable Vape in Black Cherry Gelato flavor is the epitome of sophisticated vaping. Ideal for those who appreciate the finer things in life, it promises a memorable and enjoyable vaping experience.

Certificate of Analysis (COA)

Black Cherry Gelato - Backpack Boyz Disposable Vape COA

Caution: Consuming this product can expose you to chemicals including beta-myrcene, which is known to the State of California to cause cancer and Δ9-Tetrahydrocannabinol, which is known to the State of California to cause birth defects or other reproductive harm.
We will ship your order within 1-2 business days. You should receive your Delta Cloudz within 3-7 business days after your order is processed, depending on your location. We only ship within the Continental United States.
We offer returns or exchanges within seven days of receiving your order as long as the product is unused. Click here to request a return or exchange.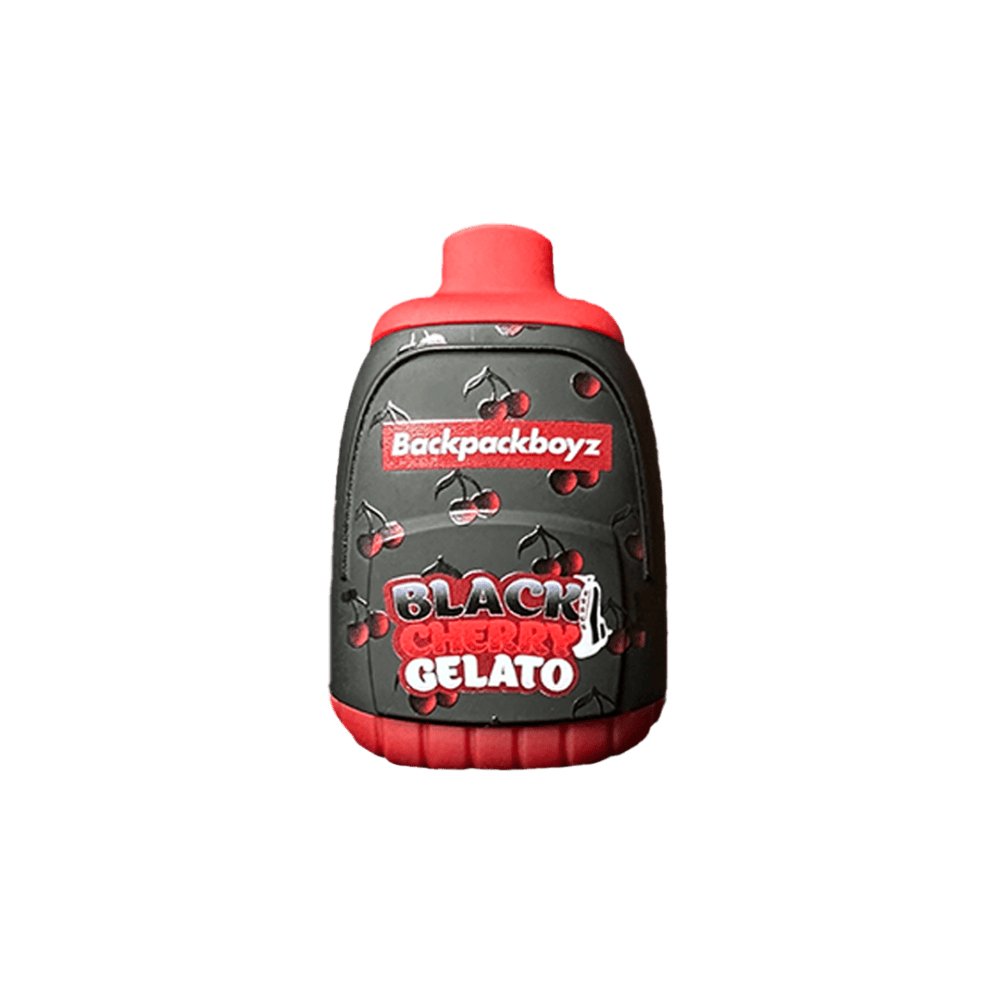 Black Cherry Gelato - Backpack Boyz Disposable Vape | HHC - THCA - THCP