Elevate your vaping experience with the Backpack Boyz Liquid Diamond Live Resin Disposable Vape, masterfully crafted for connoisseurs seeking unparalleled quality and taste. Our Apple Gelato flavor is a harmonious blend of juicy, crisp apple notes fused with creamy, sweet gelato undertones, delivering a delightful and smooth vaping journey.

Key Features:

Exclusive Blend: Infused with a potent mix of HHC, THCA, and THCP, our Liquid Diamond Live Resin ensures a pure, intense, and consistent experience.
Luxurious Apple Gelato Flavor: Indulge in the exquisite combination of fresh apple and rich gelato flavors, perfectly balanced for a refreshing and satisfying taste.
High Potency: Each vape is prefilled with 3500mg (3.5G) of our premium blend, offering a long-lasting and robust experience.
Convenient Pre-Hitting Function: Our advanced pre-hitting feature warms the resin for optimal vaporization, ensuring a smooth and flavorful hit from the first puff.
Sleek and Discreet Design: Designed for ease of use and portability, the sleek profile of our disposable vape fits comfortably in your hand or pocket, making it ideal for on-the-go use.
Quality Assured: Backpack Boyz is committed to delivering top-tier products. Our vapes are rigorously tested for purity and potency, ensuring a safe and enjoyable experience.

Whether you're unwinding after a long day or seeking an exceptional flavor adventure, the Backpack Boyz Liquid Diamond Live Resin Disposable Vape in Apple Gelato flavor is your go-to choice for premium vaping. Experience the pinnacle of taste and quality today!

Certificate of Analysis (COA)

Apple Gelato - Backpack Boyz Disposable Vape COA

Caution: Consuming this product can expose you to chemicals including beta-myrcene, which is known to the State of California to cause cancer and Δ9-Tetrahydrocannabinol, which is known to the State of California to cause birth defects or other reproductive harm.
We will ship your order within 1-2 business days. You should receive your Delta Cloudz within 3-7 business days after your order is processed, depending on your location. We only ship within the Continental United States.
We offer returns or exchanges within seven days of receiving your order as long as the product is unused. Click here to request a return or exchange.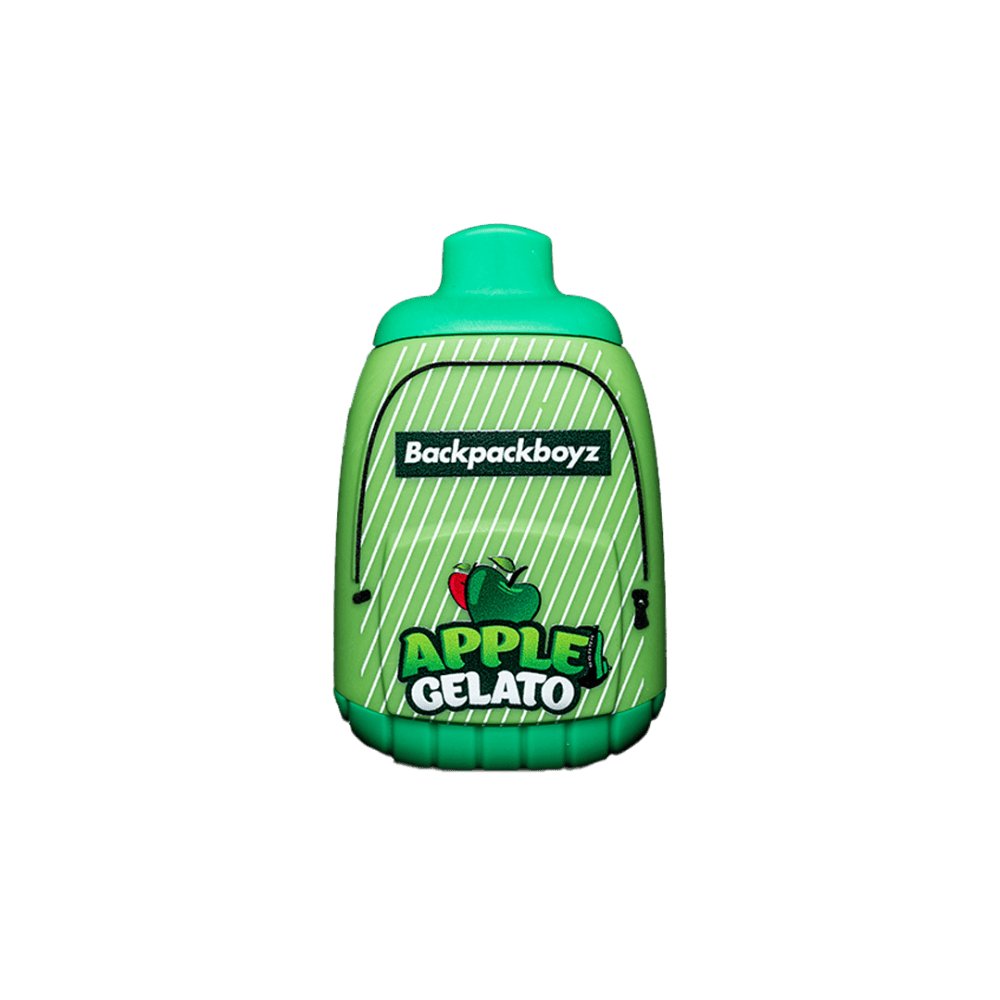 Apple Gelato - Backpack Boyz Disposable Vape | HHC - THCA - THCP